We are a team that is passionate about barbecues, for the simple and undeniable pleasure that they bring and for what they represent: they allow us to spend quality time with our friends and loved ones, creating memories in a healthy environment and delighting us with delicious food. There are few comparable activities that allow us to enjoy so many lovely sensations at the same time.
Our passion is underpinned by vast professional experience in the sector. We put a lot of emphasis on creating products using materials with a high technical performance. We subject our barbecues to rigorous quality controls, ensuring that they are safe to use at family parties or with friends, that they respect the social atmosphere and the environment, in accordance with the values that govern us.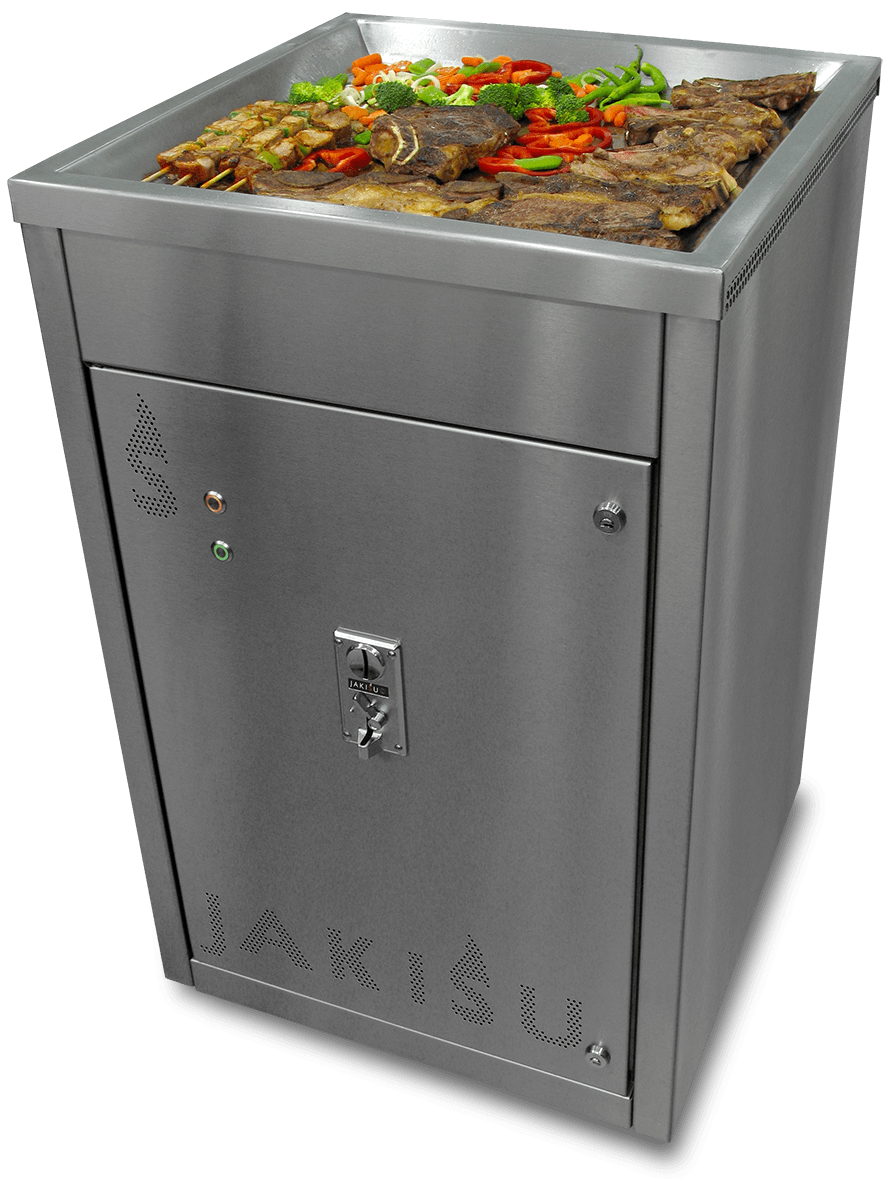 Would you like advice on your next electric barbecue?
Call us or write to us with any questions or suggestions...
Are you a mother or father who is interested in our line of barbecues?
Are you the boss of a camping establishment or in charge of purchasing for a hospitality organisation or business?
Whatever your query may be, do not hesitate to get in touch with us.
At Jakisu we are delighted to help you.
Fabricación personalizada a la medida "Somos fabricantes".
Nos adaptamos a tus necesidades.
Domestic
For kitchens and gardens.
Camping
Self-service barbecues with no unpleasant smoke or risk of fire.
Urban Line
For parks, gardens and similar public places.
Professional /
Show cooking
Restaurants, Gastronomy Societies and especially for the preparation of food in front of the diners.