Our customers invest in our Camping Line barbecues for the following reasons:
■ An investment that you can recoup in a short time : the most successful businesses invest in products and services that help, not only to recoup their initial investment, but also to generate income. Our barbecues have the possibility of incorporating a coin or card slot and timer to make the barbecue work when they put a coin / card in, ensuring that you get your investment back.
■ Satisfaction: our customers in the camping sector report that their customers are more satisfied, as they can enjoy an excellent meal with family and friends.
■ Convenience: when one wishes to enjoy their time with family and friends, the last thing that they want to do is worry about planning and stress over bringing their own equipment and all the associated utensils. The customer wants precisely this: to enjoy the maximum possible time with their loved ones. Our camping line will undoubtedly help to create benefits for your camping establishment.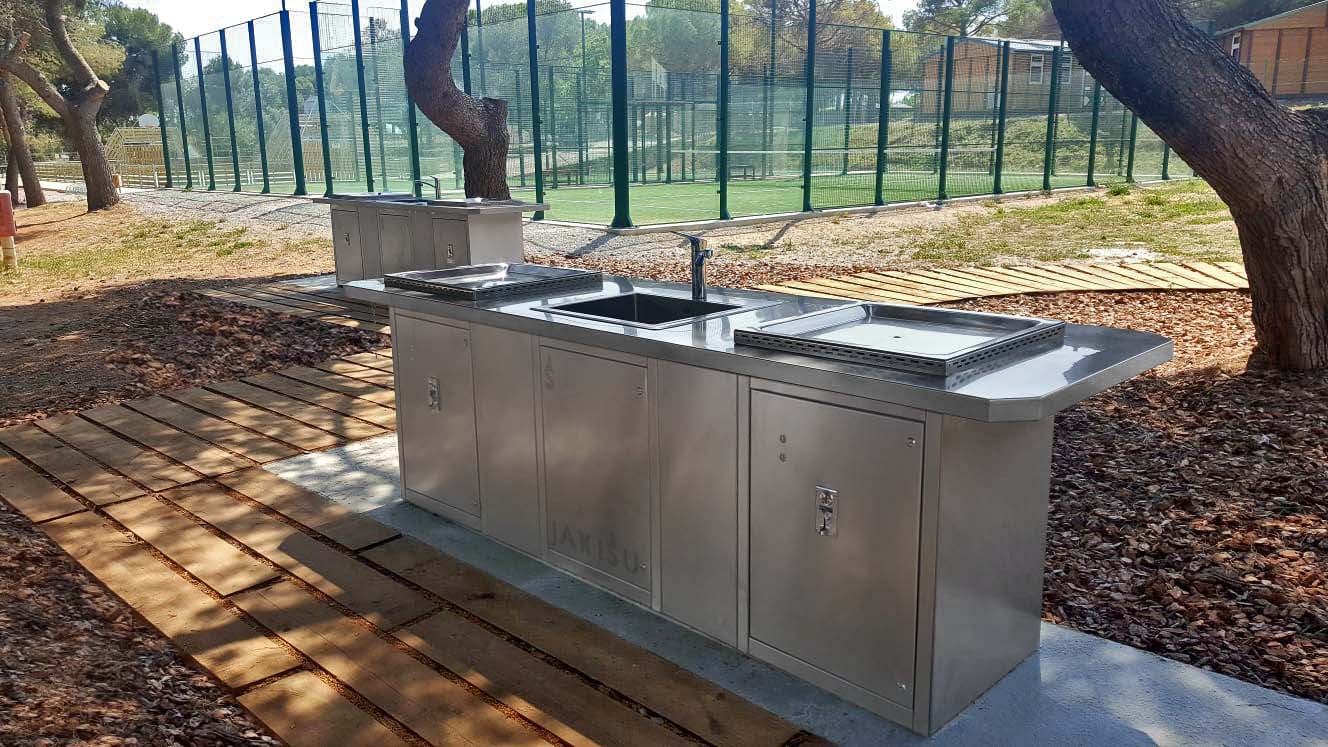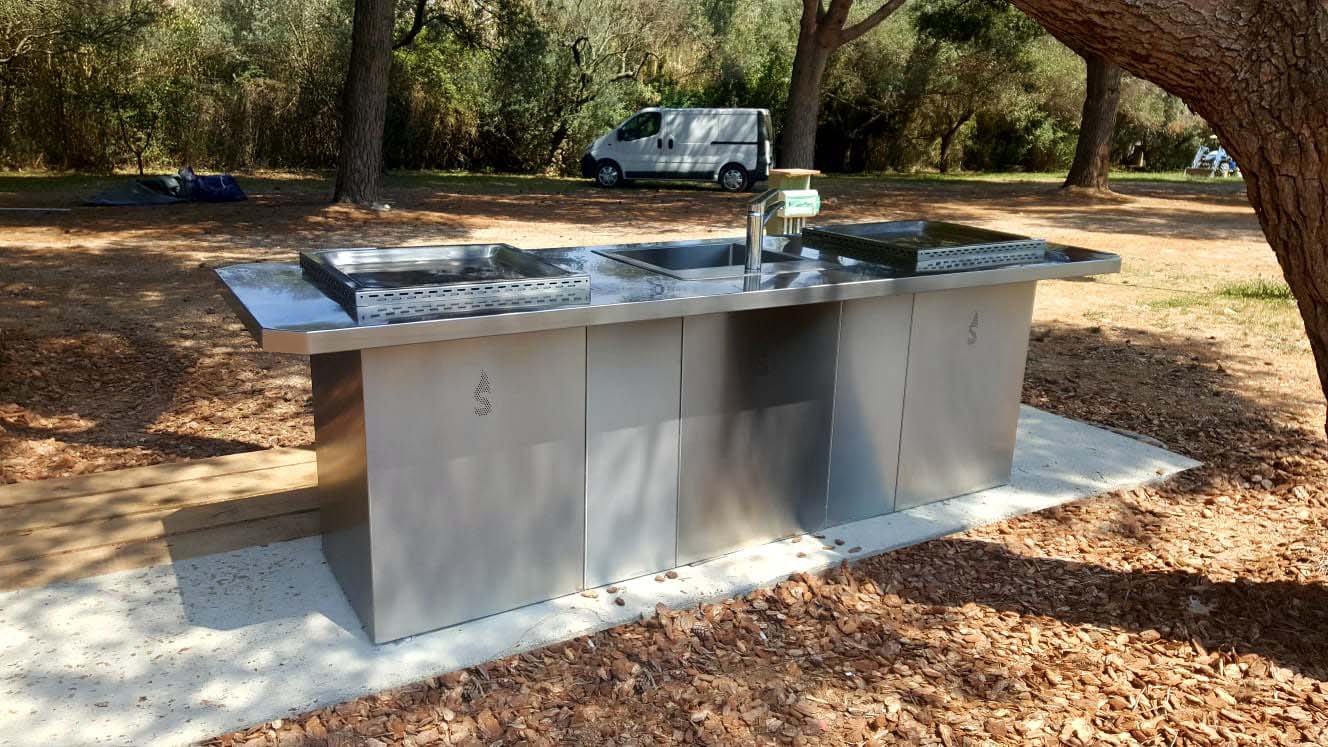 Efficient, quick, easy and simple
¿Tiene interés en nuestra línea de barbacoas?
¿Es jefe/a de algún establecimiento de camping o encargado/a de compras para alguna organización o empresa hotelera?
Cualquiera que sea su consulta, no dude en contactarnos, en Jakisu estaremos encantados de ayudarle.
More information
■ Safety: START/STOP: The Jakisu barbecue is equipped with a safety system to start it up.
■ Convenience: The service that the Jakisu stainless steel barbecue offers provides you with the benefit of convenience, as the ones who use it and cook with it are the customers. It gives an extra service that will bring prestige and recognition to your establishment at the same time as it brings profits.
■ Joy: Cooking with Jakisu will become a pleasure! You can start cooking with our barbecues designed in stainless steel with just one movement. Simply put a coin in and push the 'on' button. Easy to use and very intuitive, it is the perfect piece to accompany a day of family togetherness, a romantic weekend or a long stay.
Innovation and design applied to the barbecue sector.
Let's turn the traditional barbecue on its head.
DESIGNED FOR USE ON CAMPSITES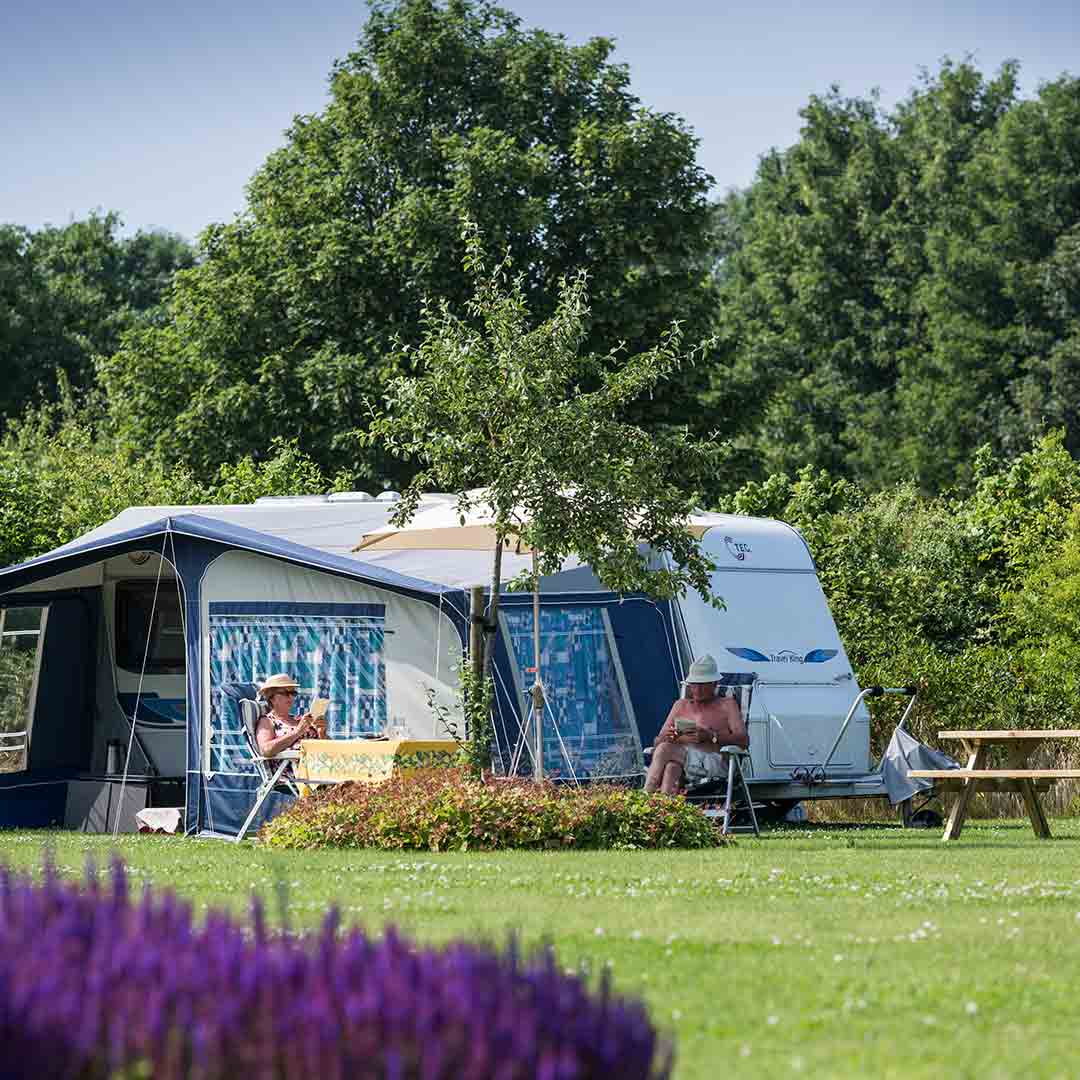 Domestic
For kitchens and gardens.
Camping
Self-service barbecues with no unpleasant smoke or risk of fire.
Urban Line
For parks, gardens and similar public places.
Professional /
Show cooking
Restaurants, Gastronomy Societies and especially for the preparation of food in front of the diners.